chill tunes
a few random playlists
these aren't really chill tunes i just needed a name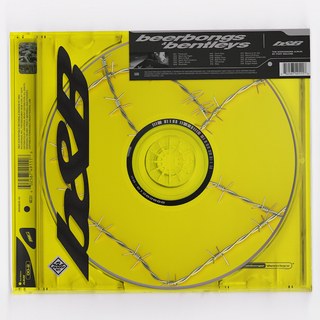 my favourites playlist
wow-post malone
sugar wraith-post malone
92 explorer- post malone
sunflower-post malone,swae lee
spoil my night-post malone swae lee
same bitches-post malone,g-eazy,yg
ball for me-post malone,nicki minaj
lean wit me- juice wrld
nowadays-lil skies,landon cube
lust-lil skies
noticed-lil mosey
fine china-future
what are you so afraid of-xxxtentacion
whoa(mind in awe)-xxxtentacion
roses-benny blanco,juice wrld,brendon urie
look back at it-a boogie wit da hoodie
16 lines-lil peep
sunlight on your skin-lil peep
save that shit-lil peep
gangstas paradise-coolio,l.v.
faucet failure-ski mask the slump god
i love-joyner lucas
bad habits-kerser
winter blues- joyner lucas
kung fu-ybn cordae
alaska-ybn cordae
polygraph eyes-yungblud
a slightly more chill playlist
ocean-khalid, martin garrix
3 nights-dominic fike
eatside-benny blanco,halsey,khalid
home with you-madison beer
better-khalid
waiting-kian
fools-madison beer
teenager in love-madison beer
comethru-jeremy zucker
american teen- khalid
depression & obsession-xxxtentacion
what are you so afraid of- xxxtentacion
like that- bea miller
lovely-billie eilish,khalid
songs to cry to
changes-xxxtentacion
need you now-lady antebellum
the remedy for a broken heart-xxxtentacion
a drop in the ocean-ron pope
stone cold-demi lovato
call out my name-the weekend
jocelyn floor-xxxtentacion
guardin angel-xxxtentacion
the a team- ed sheeran
ending-isak danielson
idontwannabeyouanymore-billie eilish
better off(dying)-lil peep
secret love song-little mix
what hurts the most -rascal flatts
sober-demi lovato
some old school favourites
sweet child o mine-guns 'n' roses
down under-men at work
paradise city- gun n' roses
hotel california- eagles
mr brightside-the killers
wannabe-spice girls
teenage dirtbag-wheatus
don't stop me now-queen
party in the usa-miley cyrus
thunderstruck-ac/dc
stacy's mum-fountains of wayne
gives you hell-the all american rejects
khe sanh- cold chisel
wonderwall-oasis
don't stop believin'-journey
pour some sugar on me-def leppard
lets get rocked-def leppard
shake it-metro station
love bites-def leppard
knockin on heavens door-guns 'n' roses
for some old school favourites click here!
for songs to cry to click here!
for a slightly more chill playlist click here!
for my favourites click here!